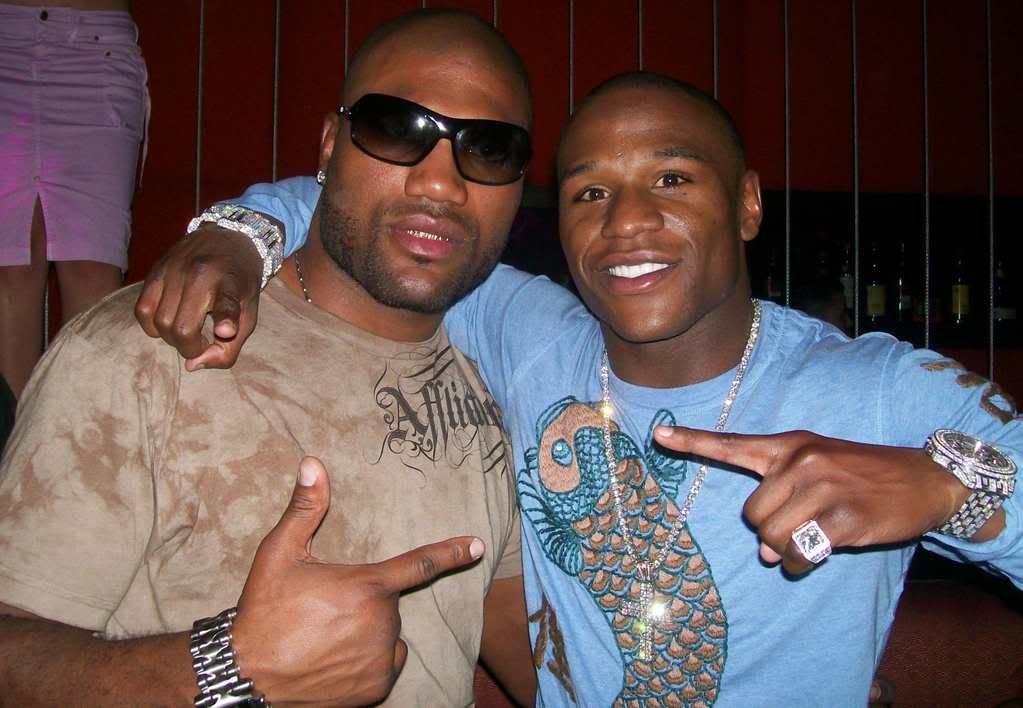 It took a lot of effort on my part not to make a corny mini-me reference. You're welcome.
Should the former champ take the fight against Rashad Evans? Michael Rome says no. And Rome's not like that girl I met last weekend who kept saying no, even though I knew what she really meant was yes. He really means no. Get your hands out of your pants and stop staring like that. Seriously.
It's one thing to fight three times in four months, but it's completely different to fight Wanderlei Silva, Keith Jardine, and Rashad Evans in four months.  Jackson looked a little sluggish and admitted that he felt overtrained for this last fight; there is no reason to put him in the same position against Rashad Evans.  If and when those two ever fight, fans deserve to see both at 100% of their capabilities.

Rampage is probably going to agree to this fight, so it's up to Dana to be responsible and say no.  Training this much in such a short period of time is risking injury, I believe that even if they schedule this fight, the odds are good Rampage will end up overtraining and hurting himself in practice.
Rome does a good job backing up his opinion with logic and reason, as opposed to a lot of people who just spew verbal diarrhea without trying to support it. Despite that, I can't agree with him here.
First, Rampage is going to have eleven weeks between these two fights. The guy could theoretically take two weeks off to bang asian girls rest his body and he would still have time for an eight week training camp and then a week to cool down before the fight. I could see if he had some nagging injuries that needed healing but I don't believe that to be the case. As for the argument about fighting Wanderlei, Jardine, and Rashad in a row — well, that's what happens when you want to be considered the best in the world. He wants his belt back so he's going to have to be fighting tough guys. No one would be talking about a title shot if Rampage just smacked around Mike Patt (or Brandon Vera, for that matter).
Second, we're dealing with grown men here. Dana has no responsibility to tell Rampage he can't fight. Dana might be Rampage's buddy but he's a fight promoter too. He says, "Hey, Rampage, you got eleven weeks before the fight. You think that's enough time?" Rampage answers affirmatively. It's up to him and his trainers to decide if he'll be at peak level to fight Rashad. He desperately wants that belt back so there would be no reason for him to take the fight if he didn't think he would be at 100%.
Let's also consider that many of these guys have an unbelievable amount of time off. There's no doubt that the fights and the training camps are exhausting on the body and mind, but a lot of these guys only fight two or three times a year. For those who are making good money — like Rampage — that means a lot of time to sit around, drink energy drinks, and drive around crashing into things with a mack truck. Perhaps it's best for Rampage to be focused on something.